"Doing the album photo shoot today!! Pretty exciting stuff!" ( @DavidArchie ) -

"
Haciendo la sesión de fotos del abum hoy !! Cosas bastante emocionantes! " - Con este tweet Archie nos comunicaba que estaba en lo que sería la sesión de fotos para su, cada vez más cercano , tercer disco !
Una foto que al parecer fue tomada antes/durante la sesión por una fan nos daba a conocer algún posible vestuario de ésta :
Horas más tarde la disquera @JiveMusic revelaría algunas tomas detrás de escenas de la sesión de fotos :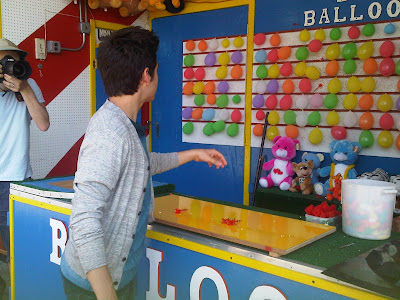 De igual manera , la disquera anunció mediante twitter la fecha en el que el single estaría disponible en la página oficial de David y en iTunes:
" Stay stuned bc @DavidArchie 's new single will be available exclusively on
DA.com
July 13th! "
Manténganse atentos porque el nuevo single de David estará disponible exclusivamente en DA.com el 13 de Julio
"AND @DavidArchie 's single will be made available on iTunes on July 2oth! Mark your calendars! "
Y el single de David estará disponible en iTunes el 20 de Julio ! Marquen sus calendarios !
Una vez terminada la sesión David volvió a twittear :
" Wow! Had a blast at the photoshoot! I never thought I'd have that much fun taking pictures haha. Can't wait for you guys to see ! "
Wow ! Me la pasé genial en la sesión de fotos ! Nunca pensé que tendría mucho más que diversión tomando fotos haha. No puedo esperar a que ustedes las vean! "
¿Qué tal las fotos previas del photoshoot ? (: ¿Emocinad@ por el lanzamiento del single ? (: